Our patent-successes span a wide array of conventional and high-tech business and consumer products and technologies. Published patents include: consumer products for home and car; structure-building methods; video processing; optics/imaging; cardio-vascular medical products; weapon related mechanisms; microscopy; industrial processing; semiconductor and electronic manufacturing; and a range of consumer games and toys.
We can help you!
Do you have an invention you want to transform into a patent?  Starting with your idea, which becomes an invention, we can help you transform your invention into a patent. Our up-to-date knowledge of patent law helps you avoid costly procedural pitfalls.  And we offer you personal attention with professional, experienced, and affordable patent services—whether you're interested in a provisional, a non-provisional or a design patent application. As a result, you can save literally thousands of dollars. Read more…
Non-Provisional patent application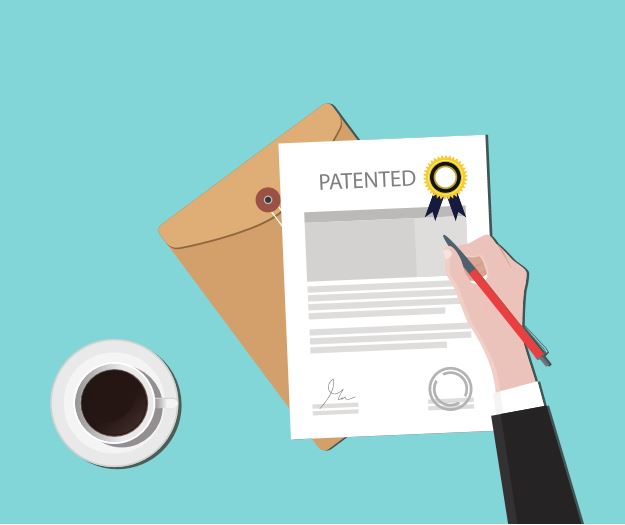 Many inventors aren't aware that a US non-provisional patent application is the only way to potentially obtain a US patent. Filing a non-provisional patent application establishes your  "priority date", after which your application is examined and when you can potentially receive a US patent. Establishing your priority date (such as by filing a non-provisional patent application) starts a 12-month period, during which you can file one or more patent applications outside of the US to proceed to obtain a patent there, as well. Read more….
Provisional patent application (PPA)


A fast and relatively inexpensive way to obtain "patent pending" status to help protect your IP rights is a provisional patent application (PPA).  While the only way to eventually receive a patent is by writing and filing a non-provisional patent application, a PPA is attractive in that it may be written and filed quickly and inexpensively. In this way, you can rapidly secure a priority date for your invention. We have nearly 2 decades' experience in drafting and filing patent applications to protect your rights. Read more…

Even experienced inventors may not be aware of dramatic changes in US Patent Law in the past 5+ years. Traditionally, filing and prosecuting a patent application can take 1-3 years and cost thousands of dollars from first filing through patent allowance. Changes to US patent laws now allow you to accelerate this process to under 12 months. This can allow you to improve your chances of receiving a patent and to save fees. We know, because we've been helping our clients obtain patents using accelerated prosecution for the last 5 years.  Read more….
A
design is the shape and/or appearance of an entire article, or an ornamentation applied to an article. A "design patent" (called a "design" throughout the world) is another important way to protect your intellectual property (IP) rights. Quality drawings and special knowledge of design requirements are necessary to obtain a US design patent. We can help you obtain design patent protection for your product or family of products. Read more…
Our  experience and knowledge
of the law allows us to best present your invention to the US Patent and Trademark Office (USPTO) and to foreign patent offices to obtain a patent allowance. Check our BLOG and Knowledge Center to get a head start. Read more…
See what some of our clients are saying about us:

Member of NAPP®: National Association of Patent Practitioners