Some inventors and businesses  need to move quickly and to establish a "priority date". They choose to initiate their patenting process with a Provisional Patent Application (PPA). A PPA has the advantages of a lower initial cost and faster filing to quickly obtain a priority date. When a PPA is filed, a 12-month period starts, during which you must file a non-provisional patent application to proceed to obtain a patent.
We can help you!
A PPA is an effective, first step to transform your invention into a patent.

By law,  any patent application—including a  PPA—must have "enablement", meaning sufficient information to  allow someone "skilled in the art" to recreate your invention. We give your PPA personal, professional attention to succeed and make sure it has enablement. 
We offer you:
Provisional patent application drafting & filing with personal and professional attention–quickly and at low cost

Live interaction with you and direct representation with the US Patent & Trademark Office (USPTO)
Optional follow up with non-provisional patent application drafting and design patent application filing
Are you ready to start with a Provisional Patent Application (PPA)?
Call us toll free at 888-575-5332

Tap to call 888-575-5332, option "1", or fill out and submit the form below.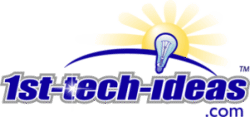 Read what some of our clients are saying about us: